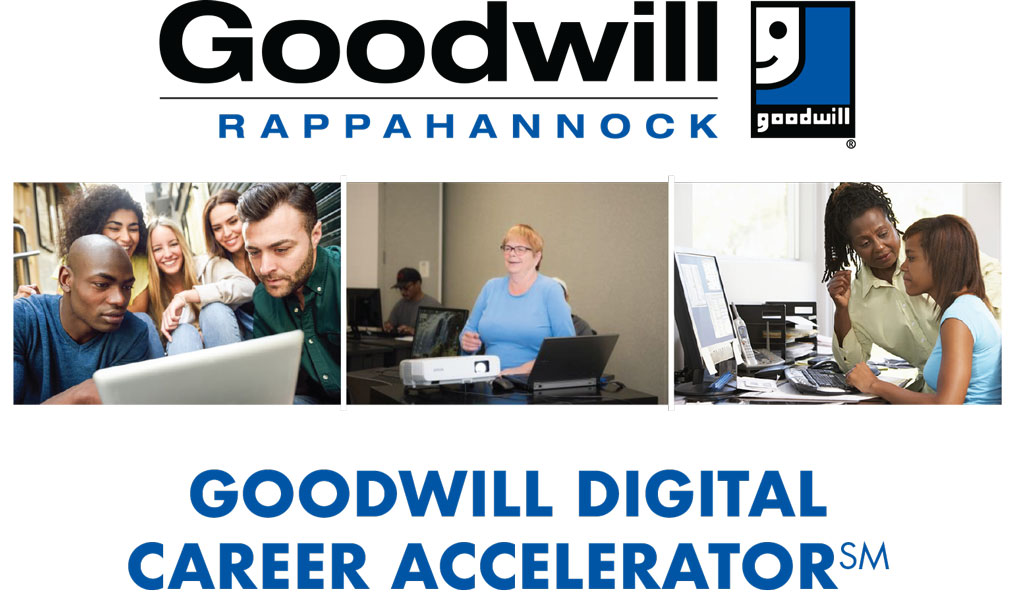 Earn a better paying job by increasing your computer skills!
Careers that require digital skills go beyond traditional computer jobs:
Medical Assistants
HVAC Installers
Customer Service Reps
Tractor Trailer Drivers
A $31,000 – $46,000 yearly salary is closer than you think!
Move Your Career Forward!
Goodwill Digital Career Accelerator is an opportunity for you to:
Learn Basic Computing Skills
Update Your Current Skills
Train to Use New Software and Apps
ALL SERVICES ARE FREE!
Contact us today!
540.371.3070
digital.training@FredGoodwill.org