Goodwill Changes Lives
What's the "Good of Goodwill"?  It's all about the people that Goodwill has helped to get jobs. The mission of Rappahannock Goodwill Industries is to help people go to work – especially those with disabilities or other barriers to employment. Some of the people we help come to work directly for us; others go to work with business partners in our community. All of them find that the pride of working radically changes their lives.
Here are some stories of people who have found employment thanks to the good work of Goodwill:
I first came to Rappahannock Goodwill Industries because it was suggested to me by the manager of the homeless shelter where I was staying. I was a little skeptical at first, but I quickly learned that this was just the thing I needed to help me get ahead.

Mary Meyers
A physical condition prevented Mary Meyers from working. Thanks to help from Rappahannock Goodwill and the Ticket to Work Program, Mary is now working part time at Petco. She says, "Everybody needs a reason to get out of bed in the morning".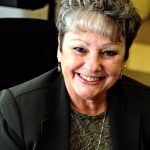 Calene Curtis
Curtis was dealing with life-altering physical as well as mental health conditions, and the side effects of medications. At her worst, Curtis was homeless; now she is self-supporting and a homeowner – thanks in part to help provided by Rappahannock Goodwill and the Ticket to Work Program.

Nina Branham
Nina Branham's lack of confidence that grew out of many failed interviews, left her unable to present herself in a positive light to a potential employer. Nina knew if she was going to find employment after 3 ½ years without work, she would need help. Nina contacted the Cosner's Corner Goodwill Job Help Center.