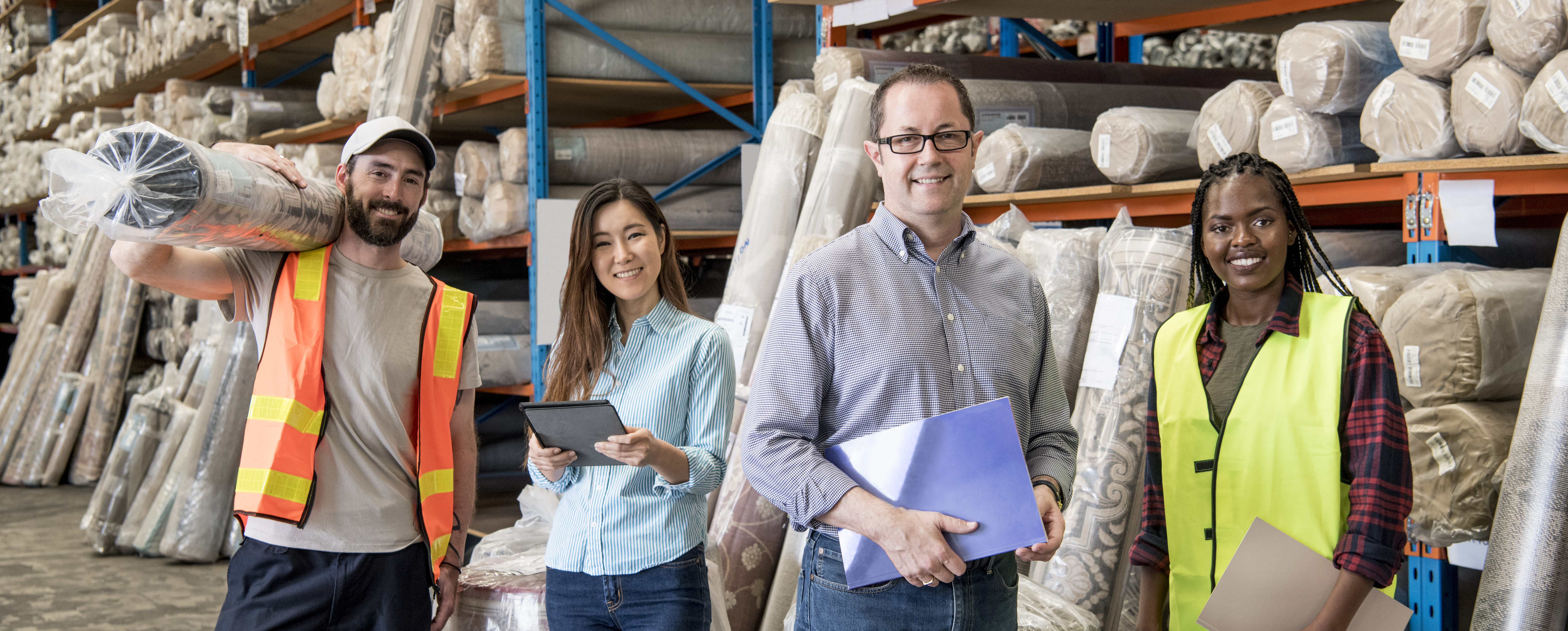 Goodwill Employment Services
The mission of Rappahannock Goodwill is all about jobs:
We create jobs locally, prepare people to succeed at work, and help them overcome barriers to employment.
To accomplish our mission, we have established an impressive list of services to help individuals, regardless of where they are on their journey toward work. These services also are available to local business partners, human resource departments, and businesses of all sizes – many of them free of charge. Unless otherwise noted, all services are provided free.
RECRUITMENT
Job Listings – On average, we assist over 850 job seekers each month in our job help centers and Virginia Career Works Centers. We promote job vacancies to candidates who are the best fit for the job. 
Directing Job Openings to Special Groups (people with disabilities, veterans, returning citizens) – Goodwill can assist with diversity and inclusion initiatives. We have the capacity to make direct connections between hiring professionals and diverse populations.
Resume Screening – Our team can review resumes for job openings to determine if candidates are qualified for a job opening.
Job Fairs & Hiring Events – We can conduct job hiring events or provide you with a location to hold your event.
Paid Interns* – Let Goodwill connect you with the perfect intern.
PROFESSIONAL DEVELOPMENT & TRAINING 
Digital Skills Training – Through a grant from Google.org, we offer free training for office suites as well as individual applications.
On-The-Job-Training (OJT)* – Funds are available to reimburse employers for up to 50% of wages during a training period. This program helps defray personnel costs of new employees.
Incumbent Worker Training* – The purpose of the Incumbent Worker Training (IWT) program is to provide funding assistance to qualifying employers for expenses associated with new or upgraded skills training for full-time, permanent company workers.
EMPLOYMENT RESOURCES
Labor Market Information – Labor market information includes all quantitative or qualitative data and analysis related to employment and the workforce.
Assistive Technology – Each RGI work center has a universal workstation with assistive technology for persons with low vision or blindness, deaf or hard of hearing, mobility/dexterity issues, and persons with cognitive or learning disabilities. We can help you design a workstation to meet the needs of any employee.
How can we assist your company? 
General questions concerning training and recruitment: 540-371-3070
*Funds for these programs are made available through the WIOA in partnership with the Virginia Career Works – Bay Consortium and Piedmont Regions.