Rappahannock Goodwill Employment Specialists offer a wide range of resources to help you navigate your career. Join My Career Advisor to get access to everything from financial assistance to healthcare coverage.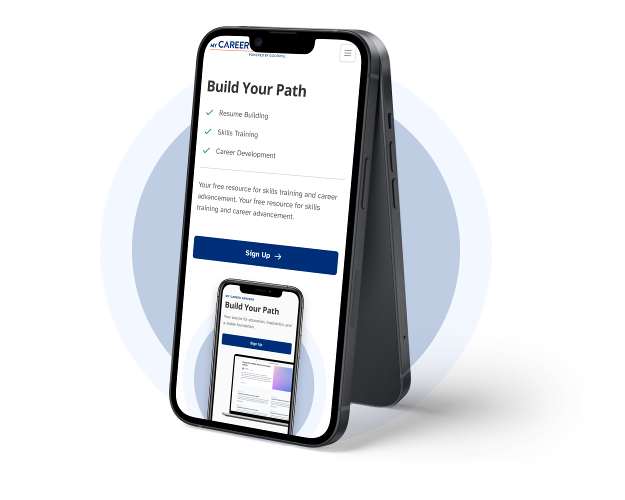 Education & Training
My Career Advisor offers a range of resources for education and training to help individuals build their skills for better job prospects. The portal provides access to adult education resources, language and literacy resources, as well as life skills resources.

Family & Community
We're here to support your personal and community lives. Get access to community involvement resources, network support resources, and family relations resources to foster strong connections. We also provide relationship, childcare, and child education resources to help your family thrive.

Financial & Legal
Finding it hard to understand legal jargon? Our resources are designed to assist individuals in managing finances, understanding their legal rights, and making informed decisions. Join My Career Advisor for employment resources, income resources, legal resources, and credit resources.

Food, Housing & Transportation
We understand the importance of addressing basic needs for individuals seeking career development. Our platform provides connections and assistance that help individuals find food resources, housing options, and transportation to overcome barriers and focus on their career growth.

Health and Well Being
My Career Advisor prioritizes the health and well-being of individuals using our resources, to ensure individuals have the support they need to build a career. We provide assistance regarding healthcare coverage, disabilities and physical health, mental health, substance use, and safety.

Veteran Services
Goodwill is dedicated to supporting veterans in their career transitions and beyond. We provide transition assistance programs to help the adjustment to civilian life and offer guidance on education benefits, essential resources specifically tailored for veterans.

Resource Fairs
Register today for resource fairs in your area. Goodwill organizes resource fairs for you to be introduced directly to our partners. These fairs allow attendees to address multiple needs in one place. Attend a resource fair to learn about the diverse range of resources in your community.
Job Placement Services Available
Each career journey is unique. My Career Advisor, powered by Goodwill, can assist you with your next steps.
CAREER DEVELOPMENT
Build your resume and find local job openings to get connected to employers.
JOB CENTER
Set yourself up for success. Find services for both job seekers and employers.
TRAINING & EDUCATION
Advance and prepare for your industry with virtual training and education.