My Career Advisor connects you to personalized virtual education at no cost. As teachers, learners, helpers, and professionals, Goodwill's virtual training team values your unique strengths and learning styles.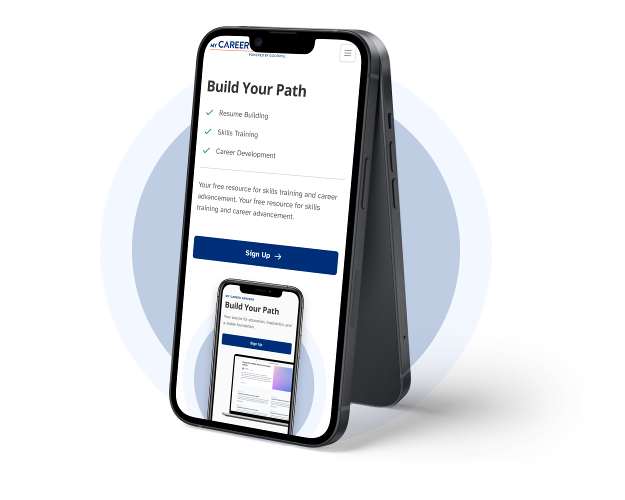 Online Training
My Career Advisor provides self-paced virtual training that allows you to learn at your own convenience. Participants can earn credentials ranging from basic to advanced levels, preparing them for a variety of industries, while building foundational skills for meaningful employment.

Live Classes
We offer personalized learning with instructor-led webinars and access to industry partner trainings, so you can learn the way that's best for you! Users develop valuable soft skills and gain the knowledge and tools to navigate their job search successfully.

Articles
Individuals can stay ahead by exploring the latest expert trends across industries. This portal also provides valuable career tips, while keeping users informed about the latest announcements from Goodwill, ensuring they have access to relevant information and opportunities.
Job Placement Services Available
Each career journey is unique. My Career Advisor, powered by Goodwill, can assist you with your next steps.
COMMUNITY RESOURCES
Help starts here. Get access to a wide range of resources fit for you.
JOB CENTER
Set yourself up for success. Find services for both job seekers and employers.
CAREER DEVELOPMENT
Build your resume and find local job openings to get connected to employers.